GET RID OF THOSE UGLY 
SCRATCHES ON YOUR CAR IN SECONDS !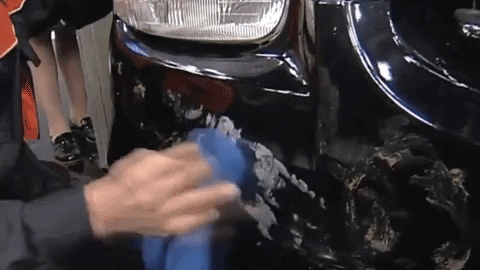 Looking for a inexpensive powerful way to REMOVE scratches & marks from your car? 
This Repair Agent™ Car Scratch Polish Wax is the ULTIMATE paint cleaner for removing below surface defects such as light to moderate OXIDATION, SCRATCHES, SWIRLS and STAINS. 
WORKS ON ANY COLOUR CAR OR PAINT FINISH!
It is designed to rapidly REMOVE all kinds of spots on paint and restore the color of your car. It uses EXCLUSIVE micro-abrasive technology that cuts quickly for permanent defect removal, RESTORES color and clarity, and WON'T haze or mark like a traditional T-Cut compound.
It dramatically REDUCES the time and effort to restore paint while obtaining results that SURPASSES the performance of both conventional rubbing and polishing compounds.
SUPER HYDROPHOBIC GLASS COATING
This patented formula acts as a SACRIFICIAL BARRIER COATING over the surface of your car coat to PREVENT any damage and marks
PROTECT your car from aging, fading, weather and sunlight erosion, acid rain, industry powder, etc
Repair the paint scratches, polish the surface of the car, and protect your car.
It is PORTABLE and EASY TO USE; you can use this product anytime, anywhere.
HOW TO USE:
1) Clean the car paint and put the right amount of product on the sponge. 
2) Use the sponge to point at the site that needs polishing. 
3) Polish properly until scratches disappear or become lighter. 
4) Clean the polished area with a towel.
Oh and guess what? SAVE 50% TODAY ONLY 
LIMITED STOCK - Only 50 Units Available
CLICK '

BUY IT NOW

' ABOVE TO GET YOURS
Package Includes:
1 x Repair Agent™ Car Scratch Polish Wax (20ml)

1 x User Manual
May take 1-4 weeks to arrive due to high demand.


Do You Have a Guarantee?
We have a 30-day money back guarantee. If for any reason you are not 100% satisfied with our products, you may return the item for a full refund. We'd like to let you know that our refund rate is less than 3% due to so many happy customers. Simply email our 24/7 customer service on: support@depotnation.com
How Long Will It Take To Arrive?
All orders are sent fully tracked from our nearest warehouse based on your location. Once your order is shipped you will receive an email with your tracking link. 
These are estimated times based on current shipping times* 
United Kingdom, Europe: 7 - 10 business days
USA, Canada: 7 - 10 business days 
Australia, New Zealand: 7 - 15 business days 

South & Central America: 12 - 20 business days 
Orders are processed within 2-3 days then shipped
How Much Is Shipping ?
This product currently has FREE  worldwide shipping for a limited time