Be VISIBLE. Get NOTICED. Stay SAFE.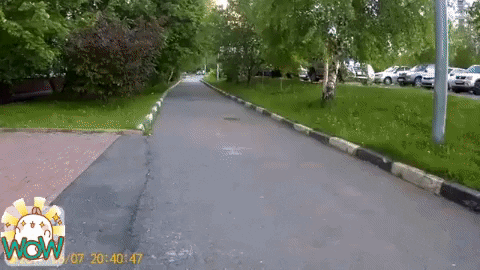 Do you love cycling?
 In 2016, over 500,000 cyclists were seriously injured on US roads. In Fact: Cyclists are 15 times more likely than drivers to be killed. The Number One Risk Factor is a lack of visibility. 
Multiple studies have shown that helmets actually SAVE lives.
You need this SafetyLight™ Light Cycling Helmet! Morning or midnight which keeps you EASILY visible.
In ADDITION to this SafetyLight™ Light Cycling Helmet, protecting your head, it will also:

1- Keeps You Visible While Riding at Night: 
Thanks to its rechargeable 2000mAh powered lights, this helmet will HELP you stay visible at all times while riding at night. It has USB rechargeable front, rear and side lights that cover 360 degrees!

ADJUSTABLE:
Front Light: 3 different modes. The position is fully adjustable thanks to the controller attached to the top of the light.
Warning Lights (Back & Sides): 3 different modes.

2- Keep Your Head Cool During Hot Rides:
Thanks to 20+ air vents, this helmet will keep your head cool during the hottest rides!

3- Hands-Free Night Repair:

Thanks to its front light beam, you can EASILY perform any repairs to your bike at night completely hands-free!

4- Extremely Comfortable & Light-Weight:
You won't even notice that you have a helmet on your head.

5- Fully Adjustable Design:
 FITS head circumference: 19.3-23.2 Inches (49-59 cm).

Product Details:
Certification: CE.
Material: EPS.
Weight (g): About 0.7lb (330g).
Air Vents: > 20.
Gender: Unisex (for both Men & Women).

Power: USB charging. The large capacity 2000mAh rechargeable battery.
Duration: Mighty mode (about 4 hours), Low mode (about 9 hours), Flash mode (about 24 hours), Only side & rear warning lights (1 month).
ONE SIZE FITS ALL
Easily adjustable and customizable
:
The SafetyLight™ Light Cycling Helmet offers great comfort and flexibility with the adjustable Unisex design. It's equipped with a slack adjuster at the tail, and you can adjust the size of the head circumference by gently turning the adjuster to make it fit any size.

MULTI PURPOSE HELMET
The usability for the SafetyLight™ Light Cycling Helmet goes way beyond biking. It's PERFECTLY usable for various activities such as riding, rock climbing, skateboarding, ice skating, sledding, water sports, etc.
Oh and guess what? SAVE 50% TODAY ONLY 
LIMITED STOCK - Only 50 Units Available
CLICK '

BUY IT NOW

' ABOVE TO GET YOURS
Package Includes:
1 x SafetyLight™ Light Cycling Helmet
May take 1-4 weeks to arrive due to high demand.


Do You Have a Guarantee?
We have a 30-day money back guarantee. If for any reason you are not 100% satisfied with our products, you may return the item for a full refund. We'd like to let you know that our refund rate is less than 3% due to so many happy customers. Simply email our 24/7 customer service on: support@depotnation.com
How Long Will It Take To Arrive?
All orders are sent fully tracked from our nearest warehouse based on your location. Once your order is shipped you will receive an email with your tracking link. 
These are estimated times based on current shipping times* 
United Kingdom, Europe: 7 - 10 business days
USA, Canada: 7 - 10 business days 
Australia, New Zealand: 7 - 15 business days 

South & Central America: 12 - 20 business days 
Orders are processed within 2-3 days then shipped
How Much Is Shipping ?
This product currently has FREE  worldwide shipping for a limited time