The BETTER, FASTER Way To Hold Tabs In Place For Tack Welding!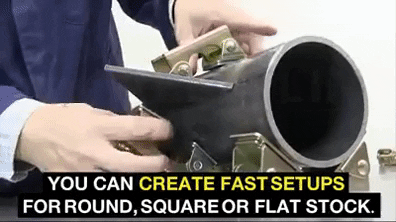 Welding different shapes together at the same time can be DIFFICULT right? Well not from today...
Now you can SAVE time with WedHOLDER™ Adjustable Welding Magnetic Holder which INSTANTLY locks metal together so you can get your welds done in record time WITHOUT the stress of holding it.
This is the product your workshop, home or workplace is DEFINITELY missing.
These V-shaped clamps are made of stainless steel giving them both STRENGTH and DURABILITY for any sized projects 
The LENGTH of these V-shaped clamps is two inches, and you can use them of your doors, windows, tool boxes or any other piece of furniture. They are USED for holding tabs, holding unevenly shaped objects or for placing round parts together.
By being able to sustain an insane amount of weight, it will ACT AS YOUR THIRD HAND !
ADJUSTABLE: can be adjusted for different angles ( 45°-180°)  It can also be used on several different shapes like round, square and flat…
STRONGHOLD: very strong magnetic it can hold 9 lbs (4 KG) for each piece. ( more pieces together will give you a strong holder )
 Works well with Tig & Arc
HOW TO USE
Oh and guess what? SAVE 50% TODAY ONLY 
LIMITED STOCK - Only 50 Units Available
May take 1-4 weeks to arrive due to high demand.
CLICK '

BUY IT NOW

' ABOVE TO GET YOURS
Package Includes:
1 x WedHOLDER™ Adjustable Welding Magnetic Holder
May take 1-4 weeks to arrive due to high demand.


Do You Have a Guarantee?
We have a 30-day money back guarantee. If for any reason you are not 100% satisfied with our products, you may return the item for a full refund. We'd like to let you know that our refund rate is less than 3% due to so many happy customers. Simply email our 24/7 customer service on: support@depotnation.com
How Long Will It Take To Arrive?
All orders are sent fully tracked from our nearest warehouse based on your location. Once your order is shipped you will receive an email with your tracking link. 
These are estimated times based on current shipping times* 
United Kingdom, Europe: 7 - 10 business days
USA, Canada: 7 - 10 business days 
Australia, New Zealand: 7 - 15 business days 

South & Central America: 12 - 20 business days 
Orders are processed within 2-3 days then shipped
How Much Is Shipping ?
This product currently has FREE  worldwide shipping for a limited time